About Transportation Forward
Transportation Forward is a statewide coalition led by Move Minnesota, over 50 partners, and thousands of supporters. Together, we're calling on the legislature to invest in transit, bicycling, and walking in communities throughout Minnesota. Our coalition unites partners from across sectors and geographies because transportation impacts each and every one of us—and there are so many reasons to fight for a better system.
Our Guiding Principles
Transportation Forward coalition partners hold a cohesive vision where:
All Minnesotans are able to easily get around in sustainable, affordable, safe, and healthy ways. Transportation needs may look a little different in each community, but we all share an interest in creating a more just and joyful future.
Transit and active transportation ensure all Minnesotans can reach the important places in their lives. This is critical to achieving equity—in housing, education, health care, access to jobs and economic development, air quality, and many other quality of life measures.
Increased funding for transit, bicycling, walking, and rolling connects our communities, protects our air, water, and climate, expands access to jobs and resources, and improves daily life for Minnesotans of all ages, races, incomes, and abilities.
To achieve this vision, one-time money won't be enough. Long-term solutions are urgently needed to create lasting change.
As Minnesota continues to adapt to the long-term impacts of the COVID-19 pandemic, Minnesotans want a transportation system that works for everyone. Now is the time for our state leaders to make strategic investments in transit and active transportation.
Get Involved:
Does your organization share the Transportation Forward coalition's vision for an inclusive transportation system? Join us! Fill out the form below to let us know the ways you or your organization would like to be involved, and someone from our team will be in touch.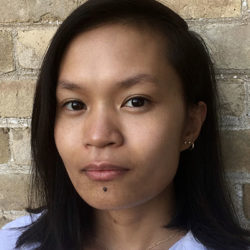 Have questions?
Contact Campaign Manager MJ Carpio by email or phone at (651) 789-1403.