Our Team
Meet our team of passionate changemakers and find out how they champion our movement in Minnesota.
Elizabeth Garvey
Office Manager
Elizabeth Garvey manages general office operations and provides administrative support for the advocacy, programming, and community engagement underway at Move Minnesota. Elizabeth brings a background in both corporate and nonprofit administration to her role as Office Manager, and has worked in multiple industries, including higher education, construction, commodities, and the arts. She holds a B.A. in Journalism-Mass Communication from the University of Minnesota. Elizabeth is a visual artist and when she is not in the office she can often be found in the studio. She loves that her home, work, and studio are all conveniently located along the Green Line.
Jennifer Harmening Thiede
Director of Communications and Organizing
Jennifer Harmening Thiede, Director of Communications and Organizing, is passionate about creating a just and sustainable future. Jennifer leads our strategic communications, marketing, and narrative change work at Move Minnesota. She also works collaboratively to plan and advance organizing strategies that build people power and further Move Minnesota's advocacy goals. Jennifer brings a decade of nonprofit experience in multi-channel communications, editing, writing, advocacy campaigns, media outreach, website management, design, social media, and event planning. Previously, Jennifer worked in marketing, publicity, and sales for Milkweed Editions, and served as an editor and writer for Do It Green! Minnesota. Jennifer holds a B.A. in English from the University of St. Thomas. She loves her bike commute and her walkable neighborhood, and always looks forward to reading a good book on the bus.
Linnea House
Director of Finance and Administration
Linnea House brings fifteen years of experience within the nonprofit community, ranging from direct service to arts to advocacy organizations, to her role as Director of Finance and Administration. In addition to managing the day-to-day finances of the organization, Linnea oversees grants management and provides organizational support to board and staff members. As a former executive director, she has a wealth of experience and expertise in nonprofit management, advocacy and grassroots organizing campaigns, and development. Linnea holds a B.A. in English and Women's Studies from Saint Olaf College, and a master's degree in Nonprofit Management from Hamline University. As the parent of two active children, she loves living near park trails with easy access to walking, running, and bicycling in Minneapolis.
Julie Johnson
Community Organizer
Julie, a Community Organizer at Move Minnesota, is excited to work with a team so focused on the essential intersectionality of the environmental movement. As a lifelong biker and runner, she is passionate about improving the accessibility and efficiency of multi-modal transportation in the Twin Cities. Before coming to Move Minnesota, Julie organized in Arizona, South Carolina, and Iowa around protecting the National Wildlife Refuge and promoting clean energy legislation. She also worked with MN350's Communications team during the 2020 election season. She is a Green Corps graduate and holds a B.A. in Psychology and Environmental Studies from St. Olaf College. When she isn't organizing, she enjoys running, biking, and spending time with friends and family.
Finn McGarrity
Senior Community Organizer
Finn, a life-long Twin Cities transit rider, is a Senior Community Organizer at Move Minnesota. They are excited to bridge their lived experiences with years of organizing and advocacy work to effectuate change around multi-model transportation in Minnesota.
Before joining the team, Finn organized here at home in Minnesota and on the east coast on issues ranging from reproductive rights to clean and safe drinking water. Outside of work, Finn enjoys going to concerts, cooking, and spending quality time with their cats Puck and Moonpie.
Theresa Nelson
Program Manager
Theresa Nelson, Program Manager, specializes in Employer Partnerships and Transportation Demand Management (TDM) programming at Move Minnesota. Theresa has over fifteen years of experience with community engagement, coalition building, and pedestrian and bicycle program implementation. She served as a program manager for the Midtown Greenway Coalition for twelve years where she led numerous community engagement programs, projects, and events. She earned her Bachelor of Arts in Political Science and African Studies from the University of Minnesota and began her career in the Seward neighborhood of Minneapolis as a community organizer and youth program manager. Most recently, she assisted Community Design Group, a local urban planning consulting firm, with community engagement focused on bicycle, pedestrian, and transit projects. Theresa is dedicated to planning and programming that leads to healthy, active, and livable communities. She enjoys daily walks, biking, yoga, and gardening in the summer.
Abdinasir Nourkadi
Communications and Outreach Coordinator
Abdinasir Nourkadi, Communications and Outreach Coordinator, works with Move Minnesota's narrative-building efforts and content creation. Nas is particularly dedicated to public service; he has spent a few years on efforts to provide and care for people experiencing homeless and poverty. After receiving his bachelor's degree in Political Science from the University of Minnesota Twin Cities, Nas's first post-grad work has found him with Move Minnesota continuing his passion for the community around him. Outside of work, he finds himself binging horror movies with his friends or expressing himself through his camera lens.
Theresa Thompson Nix
Program Manager
Theresa Thompson Nix, Program Manager, specializes in community engagement programming at Move Minnesota. Her current focus includes building relationships with transit riders, residents, and community partners to create change along the METRO C Line corridor in the Twin Cities. Theresa brings several years of advocacy, planning, community organizing, and campaign management experience to her role. She is active in community conversations about equity, organizational change, and pedestrian safety.
Born and raised in Crystal, MN, Theresa is a member of Black Girls Run Twin Cities and loves going on walks with the crew.
Sam Rockwell
Executive Director
Sam Rockwell, Executive Director of Move Minnesota, is a long-time advocate for our climate and for social justice. His background in transportation and land use spans organizing and policy and includes work with the University of Minnesota Foundation Real Estate Advisors, the Center for Prevention at Blue Cross and Blue Shield of Minnesota, the New York City Council, Columbia University's Earth Institute, the World Wildlife Fund, Transportation Alternatives, and the Environmental Tax Policy Institute. He has also worked as a musician, handyman, and delivery tricycle driver. Sam holds a JD, magna cum laude, from Vermont Law School and is former president of the Minneapolis Planning Commission. He lives in the Twin Cities metro with his wife Molly and their three very energetic kids.
Gabriella Rutherford
Fundraising Coordinator
Gabriella Rutherford, Fundraising Coordinator, is a self-described public transit nerd who brings experience with community organizing, communications, and professional fundraising to her role on the team. Gabriella focuses on database management, event planning, and overall fundraising support. She is excited to make connections between Move Minnesota and people all across the state who support the organization's mission!
In her free time, Gabriella enjoys reading, sewing, and biking around the Chain of Lakes.
Elissa Schufman
Director of Strategic Partnerships
Elissa Y. Schufman, Director of Strategic Partnerships, is focused building relationships and gathering resources that can make our vision of a more just transportation system into reality. She enjoys building authentic connections, creating community among advocates, and organizing with donors to create even bigger opportunities for change.
Elissa has over a decade of experience in the nonprofit sector in a broad array of areas, including project management, communications, donor organizing, and foundation relations. She brings her commitment to transportation justice to her volunteer service as the chair of the Minneapolis Bicycle Advisory Committee and on the board of Our Streets Minneapolis.
Elissa is a multimodal commuter who enjoys exploring Minneapolis and Saint Paul on bike, bus, train, and foot. She loves to expand her imagination through reading. When not bicycling or reading, she ferments whatever foods are in season (sometimes with mixed results).
Suzanne Sobotka
Director of Policy and Research
Suzanne Sobotka, Director of Policy and Research,  leads Move Minnesota's work to transform transportation policy and guides research efforts across multiple initiatives to make the case for a transportation system that is fair and just for all. Suzanne brings nearly a decade of legislative and policymaking experience to Move Minnesota, having served in various staff roles at the Minnesota Senate and as the Senior Policy Advisor for transportation and environment for Governor Tim Walz.
Suzanne holds a Master of Public Health degree in Epidemiology and Master of Arts degree in Health Journalism from the University of Minnesota. As a resident of the West Seventh neighborhood of Saint Paul, she enjoys easy access to transit and active transportation, and looks forward to development of new transit routes and corridors nearby.
Erik Thompson
Project Manager
Erik Thompson is a Project Manager at Move Minnesota, where he manages our METRO Green Line initiative and supports Transportation Demand Management policy work and community engagement to advance sustainable transportation. Erik specializes in working in partnership with property managers, renters, developers, and community organizations, as well as Twin Cities colleges and universities. Before joining the Move Minnesota team, Erik spent two years in the Peace Corps in Paraguay, and worked as a Transportation Coordinator at Jefferson Community School in Minneapolis. He holds a Master of Urban and Regional Planning degree from the University of Minnesota.
Our Board
Meet our Board of Directors: the community leaders, strategic thinkers, movers and shakers guiding our mission.
Sarah Ghandour
Board Chair
Sarah Ghandour has over ten years of experience working on planning, urban design, and transportation projects, including six plus years working for the Metropolitan Council on the Southwest Light Rail Transit (SWLRT) project. On the SWLRT project, Sarah serves as the Manager of Design. Prior to moving back to Minnesota in 2012, Sarah lived in Los Angeles and worked on a wide range of community-based planning and urban design projects with a transportation focus. Sarah has a Bachelor's degree in architecture from the University of Minnesota and a Master's degree in architecture from the Pratt Institute in Brooklyn, New York.
Angela Peterson
Vice Chair
Angela Peterson lives in Stillwater with her husband and young daughter. Currently, Angela works at Connexus Energy as the Continuous Improvement Leader. In this role, she gets to work on a variety of projects across the organization to increase efficiency. She loves working cross functionally and for a cooperative business model, where improvements directly impact all members. In previous roles, Angela has worked in sustainability and communications. Angela received her Master of Communication Studies from Marquette University and her Bachelor of Science in Communication Studies from UW – La Crosse.
Outside of work, Angela spends a lot of time exploring outside with her family, checking out local restaurants, traveling, and cheering on the Minnesota Twins. Angela's interest in Move Minnesota's mission comes from a belief in equality for all, a passion for sustainability, and time spent living and traveling abroad.
Patrick Martin
Treasurer
Patrick has spent his career in nonprofit development helping to boost the front line impact of health and social services charities. He also serves on the Bloomington City Council representing the East side's District 4. Outside of work, Patrick is a board game geek who always appreciates recommendations on new places to hike with his black lab, Rowdy. He is excited to join Move Minnesota in realizing a vision for strong, multi-modal transportation networks enabling people to get where they need to go.
Laura Greteman
Secretary
Laura Greteman works as an Inventory Analyst at Quality Bicycle Products. In addition to her primary position as an Analyst, Laura serves as a Diversity, Equity, & Inclusion Intern Coordinator and contributes to QBP's Women's Initiative to increase gender diversity within the bike industry. Laura is a daily multi-modal commuter and is excited to help Move Minnesota advocate for mobility options throughout the state. She is especially passionate about working to make biking a safe and comfortable transportation option for all.
Kim Berggren
Board Member
Kim Berggren serves as the Director of Community Development for the City of Brooklyn Park and the Executive Director for the Brooklyn Park Economic Development Authority. In her role, she works to implement Brooklyn Park's vision of a thriving and inclusive community through the City's planning, economic development, housing, building, and property maintenance strategies.
Kim has a Master of Urban and Regional Planning degree from the University of Minnesota. She is a certified Planner by the American Institute of Certified Planners and was certified in economic development and housing finance by the National Development Council. A Minnesota native, Kim also studied biology, business, and geography and started her career in community development working for the cities of Columbia Heights and New Hope.
Michelle Fitch
Board Member
Michelle Fitch has been a proud Saint Paul resident for the last 7 years. Originally from Wisconsin, she is smitten with her new city. She had worked in the healthcare industry as a training specialist and medical editor before returning to graduate school at the University of St. Thomas in 2016. At the end of 2019, she completed her J.D. & M.B.A. degrees and works as a corporate attorney with Winthrop and Weinstine, P.A. in Minneapolis.
Michelle is an avid snowboarder, bicyclist, and all-around outdoor enthusiast. Whether it's sunny and 80 degrees or mid-winter and below zero, life in Minnesota doesn't stop, and people need reliable and safe transportation options to be able to participate in the community. Michelle is passionate about working toward better options and better experiences for every member of our community.
Joan Hollick
Board Member
Since 2015, Joan has been the Deputy Project Director of the Southwest Light Rail Transit Project. In that role, she oversees the budget, project controls, agreements, and risk management functional areas. Joan became passionate about public transit while living in Chicago. After earning her undergraduate degree from Loyola University Chicago, she stayed in Chicago to earn a master's in public policy and administration from Northwestern University. After grad school, she took a position with the Chicago Transit Authority where she learned how a legacy transit system operates and improves. Outside of work, Joan enjoys sailing on Lake Nokomis with her husband and two children.
Ben Rabe
Board Member
Ben Rabe is Director of Built Environment at Fresh Energy, a nonpartisan clean energy advocacy organization. His work focuses on supporting and passing policies that improve energy efficiency related to buildings and the built environment. Before joining Fresh Energy, Ben managed the Energy Smart Program at the Minnesota Chamber of Commerce working to help small businesses take advantage of utility rebate programs and worked in the residential energy efficiency space at the Neighborhood Energy Connection. Ben holds an M.A. in International Energy Policy from the Fletcher School of Law and Diplomacy at Tufts University and a B.A .from Macalester College in International Studies and Political Science with a minor in Anthropology. He is also a Certified Energy Manager with the Twin Cities Chapter of the Association of Energy Engineers.
Ken Rodgers
Board Member
Ken Rodgers received his Master of Public Affairs (MPA) from the Hubert H. Humphrey School of Public Affairs, where he specialized in disability policy. Ken worked for the Vocational Rehabilitation Services at Department of Employment and Economic Development (DEED) before moving to the Department of Transportation (DOT). At DOT, Ken serves as the Disability Programs Coordinator in the Office of Equity and Diversity (OED) and is responsible for ADA Title I issues across the state. Ken serves on the Met Council Transportation Access Advisory Committee (TAAC) and is the chair of the Minneapolis Advisory Committee on People with Disabilities (MACOPD). Ken also currently serves on the LRT Blue line extension Citizen Advisory Committee (CAC) and formerly served on the Central Corridor (Green line) LRT CAC.
Alex Tsatsoulis
Board Member
Alex Tsatsoulis is the Development Director at the Lake Street Council, working to support Lake Street's unique and diverse community. Alex has previously worked at Our Streets Minneapolis (formerly the Minneapolis Bicycle Coalition), to support the organization's transportation advocacy work and Open Streets events. Alex has a Masters in Public Policy (MPP) from the University of Chicago. His favorite bus line is the 21.
Sevcik Tummala
Board Member
Sevcik Tummala is a public health educator. She teaches undergraduate courses at the University of Minnesota. She also works as an evaluator with TerraLuna Collaborative, a firm whose vision is to weave connections and support change at the intersection of learning, arts, and social justice.
Sevcik first began working with us as a public policy intern in 2008, as part of her Master of Public Health program at the University of Minnesota. She is delighted to be back with the organization in a strategic role, helping to move our mission forward.
Darwin Yasis
Board Member
Darwin Yasis is a transportation engineer with over 22 years of experience in planning, design, and construction of major transportation projects.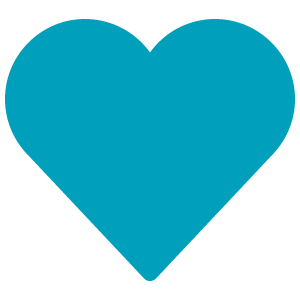 Invest in Change – Support Our Work
We need your help to transform transportation in Minnesota. Invest in a better future by making a donation today.