Take action today by showing your support!
The Issue
Lyndale Avenue South is a crucial corridor in South Minneapolis, where many people live, work, eat, and play. However, Lyndale is too often dangerous, unwelcoming, and inaccessible because the infrastructure for walking, rolling, busing, and biking is so inadequate. Speeding traffic, narrow sidewalks, and hectic crossings make it difficult to get around and discourage enjoying all the area has to offer.

Hennepin County is reconstructing Lyndale from Franklin Avenue to Lake Street in 2026—a process where the entire road is rebuilt from scratch. This presents a once-in-a-generation opportunity to redesign this section of Lyndale in a way that better reflects the community's priorities. Community engagement begins in the summer of 2023. Now is the time to get involved and make your voice heard!
The Solution
Lyndale Avenue South is poised for a major makeover. A thoughtful design with protected bikeways, convenient bus rapid transit service, and a walkable, accessible streetscape will ensure all of us can get where we need to go and make Lyndale a more enjoyable destination for residents and visitors alike. Imagine fast, frequent buses rolling down the street in their own lane, easily connecting people to jobs, school, and fun. Imagine protected bike lanes and widened walkways that allow people to come together, enjoy the neighborhood, and patronize our local businesses. Imagine not having to worry about collisions or traffic jams on a street purposefully designed for slower speeds. Imagine a spacious pedestrian promenade that can be used for upgraded patio dining, attractive green spaces, and community activities for the benefit of our neighbors and businesses along Lyndale.
Why It Matters
An average street will typically last 30 years before reconstruction is needed. The Lyndale Ave we have today was designed almost exclusively for cars before some of us were even born. It's not serving us like it should anymore. We want a different, better Lyndale for our future: A Lyndale where it's easy to walk, roll, bike, and bus. A Lyndale that's welcoming for people of every age, race, and ability. A Lyndale that's climate-friendly.
The redesign of Lyndale Avenue South will stay in place for decades, so it's important we seize this moment to get it right! Making our roadways safe, comfortable, and accessible for all supports healthier and stronger communities. And together we can cut down on pollution, save lives, and improve transportation equity when we demand our streets are designed for people.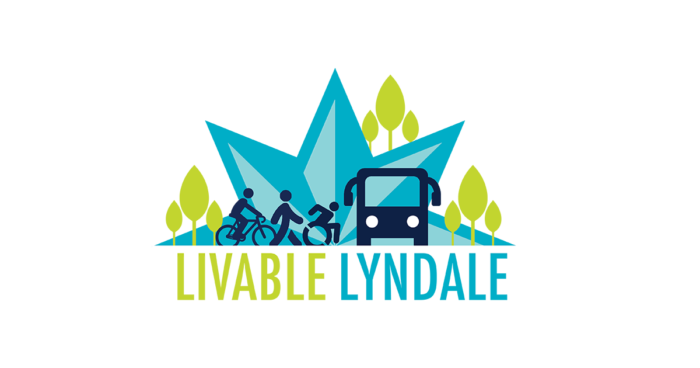 We have a once-in-a-generation opportunity to make Lyndale Avenue welcoming and livable for all.
The benefits are clear. The time is now!
Lyndale is a frequent destination for me, for catching the bus, grabbing food or a drink, or shopping on foot. I know we can make it an even better part of our neighborhood.

Brian M.
Minneapolis Resident