The Issue
Even the Twin Cities' busiest bus lines aren't serving people like they should. This limits transit riders and hinders transit ridership. High on our list for improvement is Metro Transit's High Frequency Network. This is a core set of transit routes that see much of the region's highest ridership, with tens of millions of rides each year. The High Frequency Network doesn't run as quickly as it could, because many engineers and elected officials have prioritized car traffic across the metro area. The solutions are simple, but require cooperation across cities, counties, and the region. Lacking pressure, decision-makers ignore the needs of transit riders and keep pushing the status quo. It's past time to give our most-used transit routes priority in the Twin Cities.
The Solution
Your bus ride doesn't have to take so long. Really. Move Minnesota is working to make sure the High Frequency Network serves all of us really well with the fastest, most reliable service and accessible, comfortable bus stops. Alongside volunteers, we're identifying and advocating for simple, cost-effective solutions—like signal priority or changes to stop placement—that will make a significant difference in the lives of people who ride transit, and create faster, more reliable service that appeals to even more riders. Check out our Boost the Bus handout and fact sheet for more information.
Why It Matters
For people with low incomes, a long, slow bus ride is more than a hassle; commute time is the single strongest factor in the odds of escaping poverty. With stakes like that, we have to demand more from decision-makers. Riding the bus can and should be effortless. Transit can serve us better and also be a solution that advances equity, community prosperity, and more. Faster, more reliable service will noticeably improve the day-to-day experience of people who already ride transit by giving them more time to spend with friends and family. It will also help get more people on the bus as soon as possible, while there's still time to dramatically cut pollution and stop the climate crisis.
Our Objective
For a better bus ride, we need Metro Transit to immediately use simple, inexpensive fixes to improve the speed and reliability of the most-used transit routes. They can't do it alone: they need funding, as well as the cooperation of cities, counties, the Metropolitan Council, and the state. We're working with supporters to put the pressure on decision-makers across the metro and the state so that transit riders can get where they need to go quickly and easily.
What kinds of quick fixes are possible?
Signal priority, which gives transit vehicles special treatment at signalized intersections, will make transit trips faster across the most-used parts of the system at a minimal cost. Speeding up trips within the core system will not only support core-area riders, but also support connecting riders from across the Twin Cities and its suburbs who transfer to these routes to access jobs, cultural events, medical services, and more. This has the biggest impact for a minor cost.
We're also looking at other solutions, such as spacing bus stops out to every other block or every three blocks—or relocating bus stops to be after, not before, a traffic signal. These can result in big time savings, and are much cheaper than many other kinds of system changes.
Big change doesn't have to be complicated. By advocating for simple, impactful fixes to the entire network, we can make a lot of transit trips a whole lot better.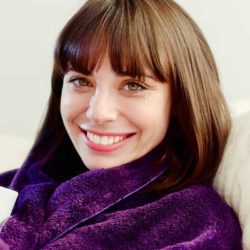 How can you take action?
Join our Boost the Bus Volunteer Team!
Are you a current or aspiring transit rider? Join Move Minnesota's Boost the Bus Volunteer Team! Share your ideas about transit improvements, influence the direction and goals of this transit advocacy campaign, and work as a team to help deliver on those goals. Anyone can join—we especially welcome anyone who uses or wants to use High Frequency Network routes in the Twin Cities.