Key Initiative
Transportation Forward
Move Minnesota leads a coalition of statewide partner organizations calling on the legislature to increase funding for bus, rail, bicycling, and walking.
The Transportation Forward coalition unites groups from across sectors and geographies because transportation impacts every one of us–and we are stronger when we come together to advocate for change! This multi-year effort builds on our decades of coalition-based advocacy at the State Capitol and beyond, with a mix of long-standing and new partnerships moving us forward.
The Issue
Minnesota communities are long overdue for transit, bicycling, and walking improvements that are critical for people and the planet. Year after year, lawmakers have failed to provide the funding that's needed. This lack of support at the State Capitol has led to major funding deficits for sustainable, accessible transportation in the metro region and in Greater Minnesota. Too frequently, influential lawmakers have actively threatened even these inadequate resources with anti-transit legislation—all while Minnesota spends hundreds of millions of dollars on car infrastructure each year. While this issue has become strangely politicized by some elected officials, people across Minnesota continue struggling to get around, vehicle pollution risks grow, and in-demand transit, bicycling, and walking projects don't have the resources they need to get built.
The Solution
With statewide investment in transit, bicycling, and walking we can not only protect the choices Minnesotans rely on today, we can create a better and more inclusive system. One that serves people of every age, race, income, and ability. One-time money isn't enough. Long-term, dedicated funding is urgently needed to create lasting change in the metro and across the state. Political will is what stands in the way. That's why the Transportation Forward coalition is bringing a stronger collective voice to the State Capitol to win these investments and advance mobility justice. Representing diverse stakeholders working on issues from climate justice to disability rights, Transportation Forward partners work together to educate state legislators about transportation issues, build support for important funding and policy changes, and mobilize grassroots advocates around coordinated calls to action.
Why It Matters
Transportation funding has huge consequences across our state. It says a lot about who and what we care about. Today, transportation is the largest source of climate pollution in Minnesota. It creates air pollution that disproportionately harms Black and brown communities. Our transportation system has a major impact on whether Minnesotans can get to work and school, buy groceries, visit the doctor, and connect with friends and family—or whether those essentials are out of reach. And what gets funded either means communities of color, low-wealth communities, and people with disabilities are well served—or face unnecessary barriers. With critical investments in transit, bicycling, and walking we can solve the climate crisis and improve daily lives. We can ensure all Minnesotans can easily get around in sustainable, affordable, and healthy ways. To get there, we just need transportation funding that matches our needs and our values.
Our Objective
We need Minnesota legislators to fully fund transit, bicycling, and walking in the metro and across the state. This means providing secure, long-term funding for operations and improvements, and it means providing bonding dollars for urgently needed projects.
Legislators must ensure communities of all sizes have enough resources to build out the transit, bicycling, walking, and rolling solutions that fit their needs.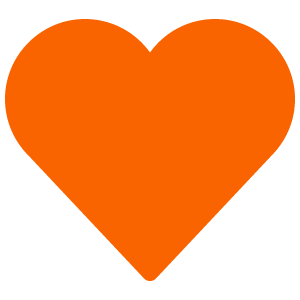 We all benefit when it's easy to walk, bike, and take transit.
These essential ways of getting around are dramatically underfunded at the State Capitol every year. Move Minnesota and our Transportation Forward coalition partners are fighting to change that.